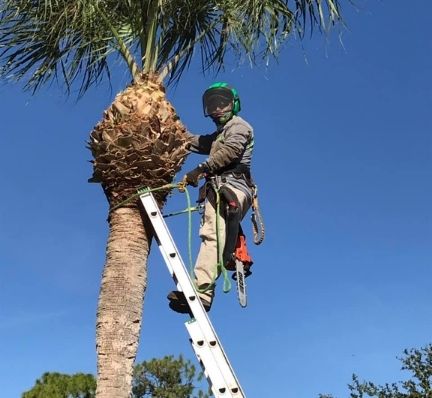 Tree Thinning
Tree thinning is in high demand and we know how to thin palm trees and other types of trees to ensure the tree remains healthy!
We Safely Thin Trees
We are tree climbers!
Let our tree climbers climb your trees and safely trim unwanted branches to correct the growing pattern and only more nutrients to go the to desired branches of your trees!
Call (239) 920-6758
Pricing
Prices based on size and complexity of the job, call for a free quote.
Service Frequency
As needed, consider removing weak branches before the storm season.
Seasonality
We are here year round.  Call us when you need us!!
About Our Tree Trimming Service
We have the experience, training, and equipment to tackle even the biggest jobs.  Our company focuses on safety to ensure there is no property damage or injuries.  Please give us a call so we can put our experience to work for you.
No tree is too big!!
Tree thinning is important for the health of your tree and protects people and objects below like your home, vehicles, or fences! Contact us today or fill out our online form for a FREE estimate! Same-day and emergency services are available for your convenience.
Tree Thinning Quote Request Form