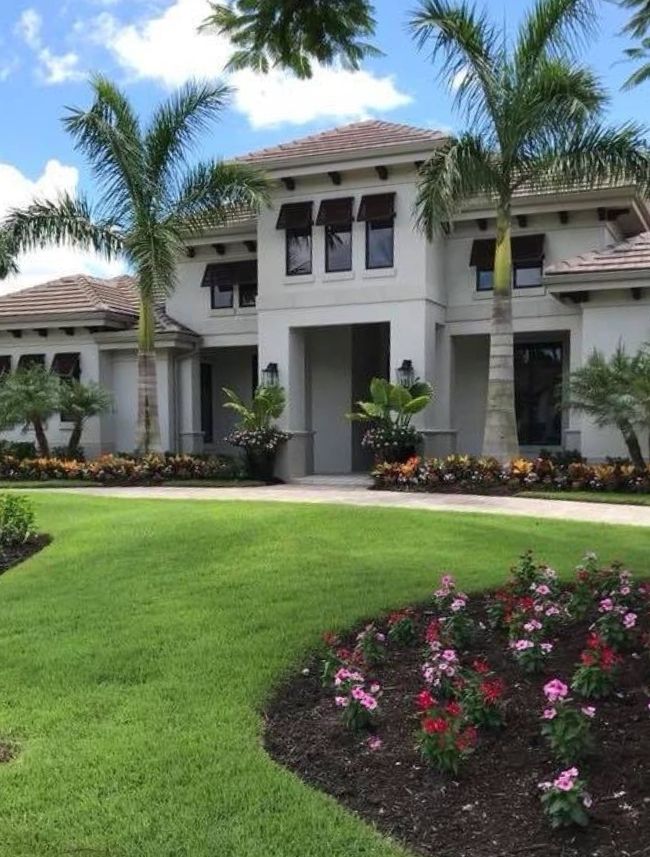 Landscaping Services
If you're searching for a landscaping service you can trust to perform quality work at a fair price, learn more about our landscaping and landscape manitenance services below!
Free Landscaping Quotes
Contact us for a free, no-hassle landscaping quote.
We know you can't make a decision on which landscape company you will hire without knowing the cost!
Call (239) 920-6758
Pricing
Prices based on size and complexity of the job, call for a free quote.
Service Frequency
As needed, let us know what you'd like to have done or have us suggest maintenance that should be performed at this time.
Seasonality
We are here year round.  Call us when you need us!!
About Our Landscape Services
Below we share more detailed information about the various landscape services we offer.  If you still have questions, please contact us as we are here to help!  Don't forget we can handle any of your tree care needs too!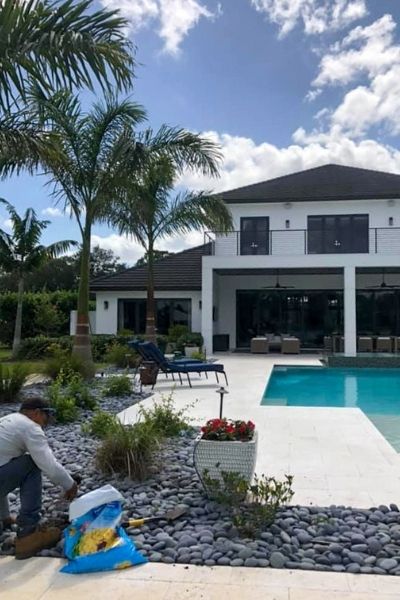 Landscape Mulch or Rock Installation
Mulch refreshes the appearance of landscape beds.  It is a quick and easy way to spruce up your landscape beds.
Mulch is available in a variety of colors and textures.  Decorative rock is an alternative to traditional wood mulch and is also available in many different styles.
Let's talk about your options and enhance your landscaping today with a topdressing refresh!
Pruning & Trimming Services
The plants in our local area grow like crazy under the Florida sun!
Staying on top of your landscape plants' pruning needs can feel like a full-time job.  Let us remove the time and stress involved in keeping your shrubs trimmed back and looking great.
Plants need to be pruned to remain healthy!  Allowing plants to get too large before pruning can permanently damage your plants!  Yes, pruning your shrubs will make them look great but it is also an easy way to protect your investment in your landscaping.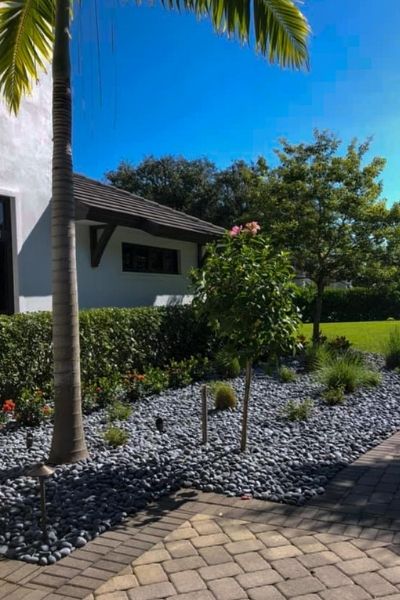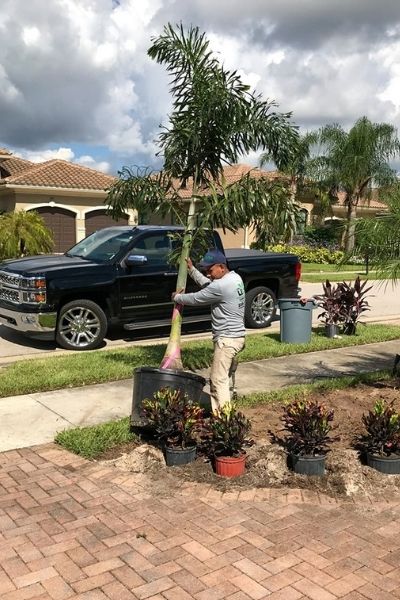 Landscape Design
We also full landscape design and installation services AND are also to simply install 1 plant or a couple of plants.
Every landscape is not in need of a completely new landscape design.  If you only want a couple of plants installed or removed, we are happy to do just that.
If your landscape needs a complete makeover or your new home currently does not have any landscaping, we'd love to draw up a landscape design for you!  If you like it, we can also install it!
Seasonal Flower Installation
Seasonal flowers are a great way to enhance the appearance of a landscape for pennies on the dollar.
Do you know the difference between annual flowers and perennial flowers?  Annual flowers will not come back after their growing season ends.  Perennial flowers bloom at certain times of the year and then again when their in-season rolls back around next year.  Some perennial flowers bloom multiple times per year!
Whether you are wanting annual flowers or perennial flowers installed we are happy to provide our professional landscaper advice and/or install them like a pro.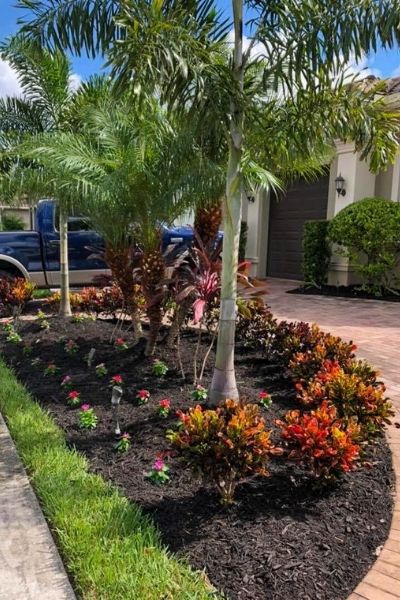 Sod Installation
We install sod!
Transfer your lawn in as little as 1 day by having us install sod.
Does your lawn have thin or bare spots?  Sod can turn a thin lawn or lawn full of bare spots to a 'golf course' like finish in a matter of hours with our hardworking and experienced landscape crews.
Yard Drain Installation
Many yards in Naples and nearby experience standing water issues due to the amount of rainfall we receive.  Often it isn't the amount of rain we receive, but the short time in which a large amount rain ends up on the lawn.
We can install French drains or other yard drainage solutions to carry the water from low spots in your lawn to an area where it can exit the ground.
Don't let standing water ruin the functionality of your lawn!  We are your lawn drainage solution!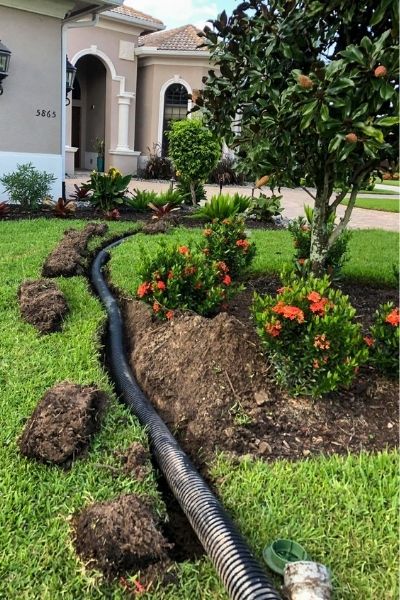 Landscaping Quote Request Form