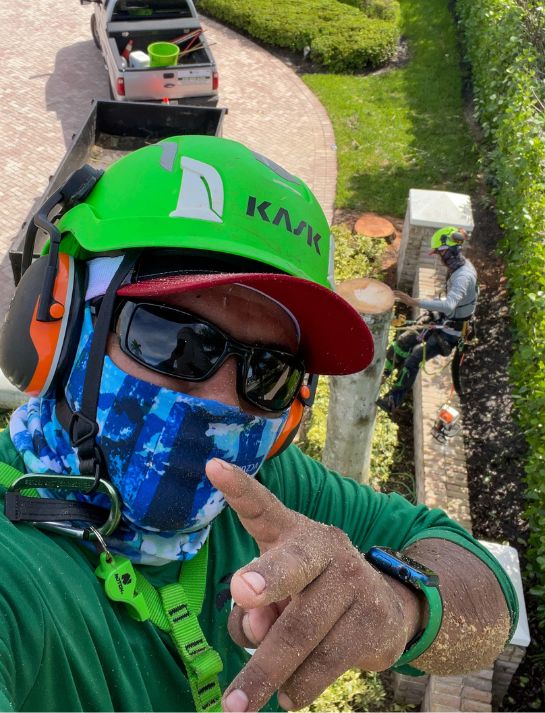 Landscaping & Tree Services in Collier County & Lee County, FL
From Fort Myers down to Naples and out to Marco Island, we provide a full range of tree services including pruning palm trees, palm tree trimming, and tree removal including stumps grinding if desired.
We also perform landscaping services!
Or, call now for a free estimate!
(239) 920-6758
Tree Climbing
Experienced and safe tree care experts. Specializing in the trees of Southwest Florida, including all palm varieties.
Tree Removal
Our tree removal service does not end at the ground. We have the tree equipment to grind the stumps well below the surface!
Tree Pruning
Palm trees are beautiful when properly cared for. We are experts in keeping yours healthy and manicured.
Tree Cabling and Bracing
We pride ourselves on our safety record even while performing cabling and bracing, which can be dangerous, if not done by a trained professional.
Hire The Best Tree Service In SW FL!
Chapin Tree Climber's team members are tree trimming and tree removal experts all the way down to the stump!
Safety first at all times!
Request your free estimate today by calling (239) 920-6758 or request your estimate online below.
Landscaping & Landscape Maintenance
We install and remove landscaping as well as maintain existing landscapes.  Whether you are looking for a new landscape design or simply want mulch spread or your plants trimmed back, we have you covered!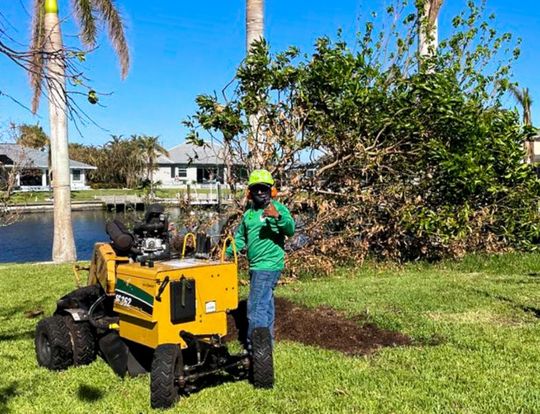 Why chose us?
Our focus is on safety coupled with providing affordable tree services.
Chapin Tree Climber provides professional tree climbing, tree removal, and tree pruning services in Fort Myers, FL, and surrounding areas. We are your local tree service!
Find out more about us here.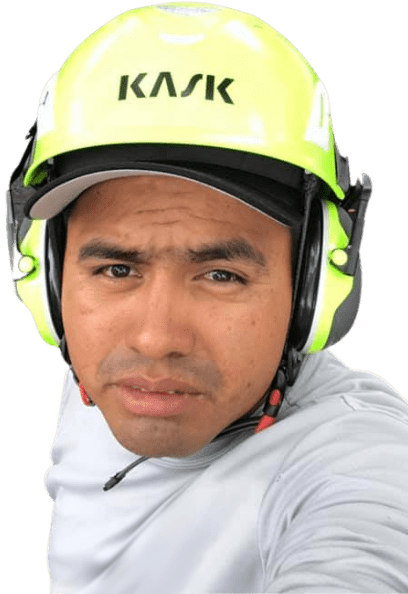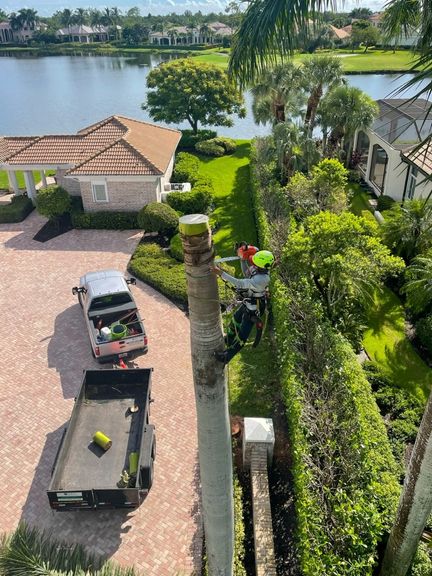 Tree Climbing
Why would you pay us to climb your trees when your kids are willing to do it for free?
Can your kids climb your trees carrying a 20-pound chain saw? Safely? And only take out branches and fronds that need to be removed?
Call us to see how we can improve the health and appearance of your trees!
Tree Removal
Don't wait for the tree to fall on your house to call us!
If you have any large trees near your house or power lines that you feel may be unsafe, give us a call.
We will check it out for free and give you our honest, professional opinion as to the dangers they present.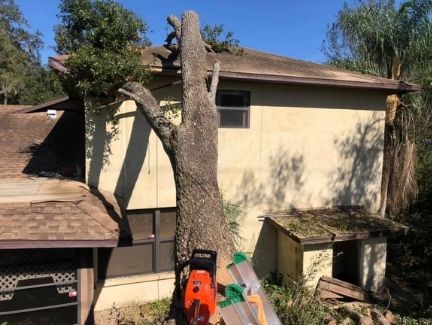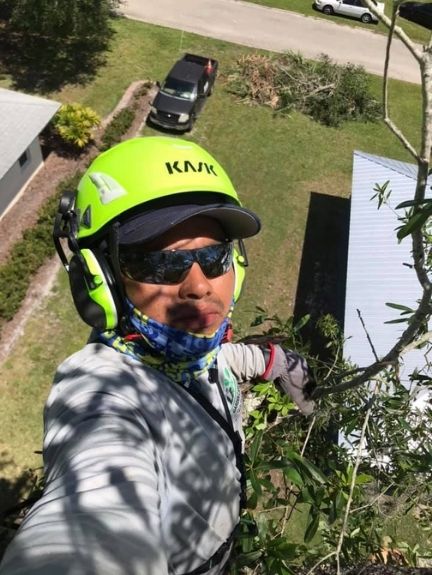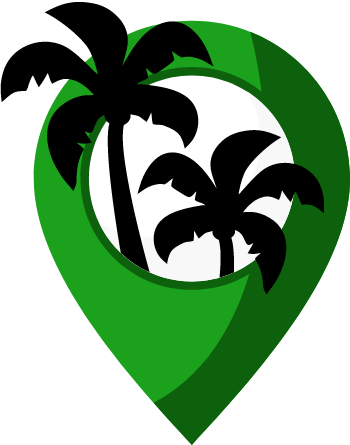 Tree Pruning
When you think of pruning, you probably think of using hand clippers and removing twigs and leaves.
To us pruning can be a much bigger job. Removing any unsightly or potentially dangerous branches is what we think of.
Tree Cabling and Bracing
As we mention throughout, safety is one of our foremost concerns. Sometimes, to maintain trees on your property in a safe manner, they need to be braced.
Call us for more information!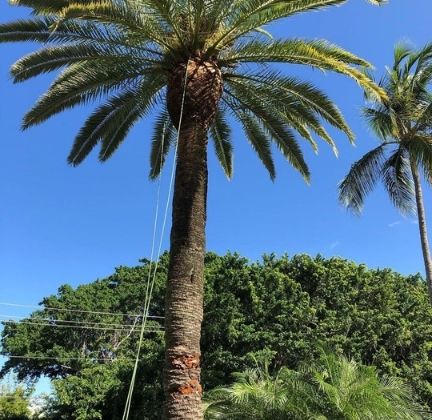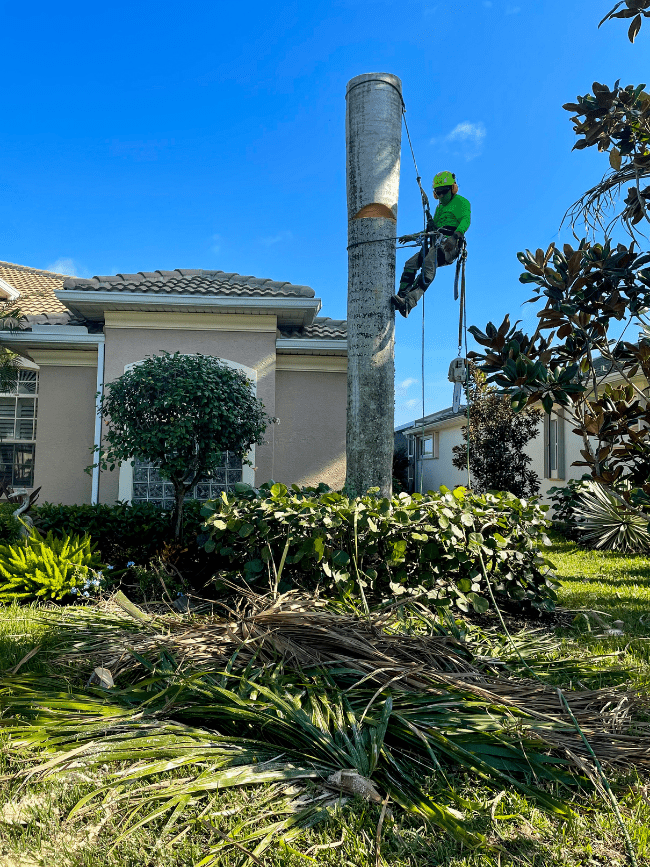 Our motto is, "Safety is my goal."
We are proud to offer our professional tree trimming, tree removal, and stump removal services to Southwest Florida, along with our landscaping services.
We specialize in palm tree pruning!
We have 10 years of tree care experience in the area and are experts at caring for palm trees. Let us help you keep your palm trees healthy and beautiful.
Caring For Palm Trees in Fort Myers
Our tree service pricing is very competitive.
Don't settle for less than the best when it comes to selecting a tree service.
Click here or call the number below to request your free tree service estimate today!
Request Your Tree Service Estimate Online