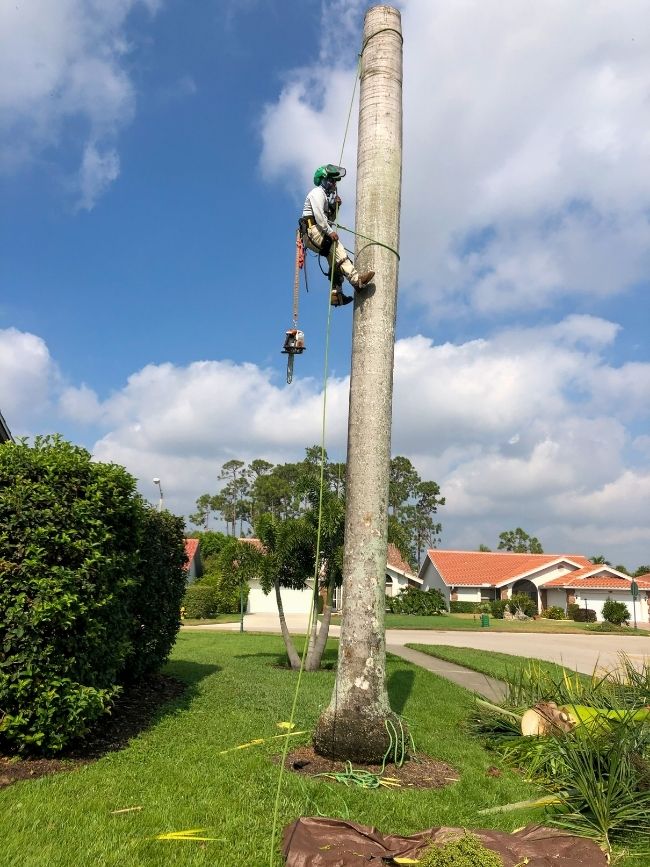 Fast and Safe Tree Removal Services
At Chapin Tree Climber, safe tree removal is our passion.  We go through formal training to make sure all of our team members have the knowledge and skills to safely remove trees or dangerous branches.
Safety in Tree Removal is Our #1 Priority
Don't live in fear of tree liability.  Get in touch with us and let us design a solution to meet your tree service needs.  There's no tree too big for us to handle, we have the tools and expertise required to get the job done safely!!  You can trust us to safely remove trees that are growing over power lines or your home, driveway or pool.
We usually perform our tree removals without the use of any heavy equipment or machinery, which saves you money!!
Call (239) 580-7352
Pricing
Pricing is based on the size of the tree and complexity of its removal
Service Frequency
This service is offered on an as needed basis
Seasonality
Service is offered year round, but picks up during the hurricane season
Family-Owned Tree Removal Business
You can count on us for fast results when you hire our family-owned business.  Many of our clients prefer our tree climbing service as it provides the most cost-effective solution.  We service all types of trees but specialize in palm tree service.
It does not matter how tall your palm tree is or where it is located.  We are experienced in felling trees near power lines, homes, pools, fences, and other obstacles.  Of course, if your tree can be saved, we also offer pruning and cabling services to improve the safety of damaged trees without taking them down.
We can safely drop your tree, then cut it up and remove it from your property.  Stump removal is always optional with our tree removal service.
To learn more about our locally owned, family run business, click here.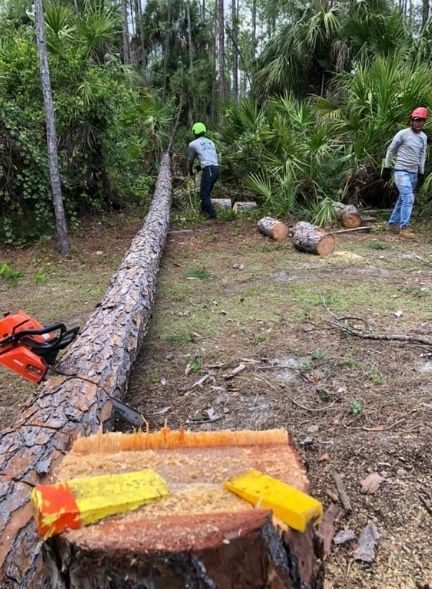 No Job is Too Big
We said it before, and we mean it.  We can take down the largest trees safely and cost effectively.  Our company focus is on safety.  That means the safety of our employees, our customers and their property.
Please consider us for all your tree needs.
Stump Grinding
To us, a tree isn't completely removed until the stump is gone.  There is a slight upcharge for stump removal, but it leaves the area cleaner looking and much safer.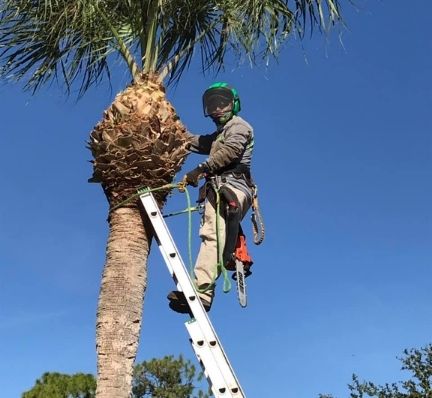 This is Dangerous Work!!
We know this is a dangerous job, but we take every precaution from extensive training, proper, well-maintained equipment and great team work to ensure your job is done safely.
We are very proud of our safety record.  Give us a call so we can help you tackle your next project safely.
Tree Removal Quote Request Form