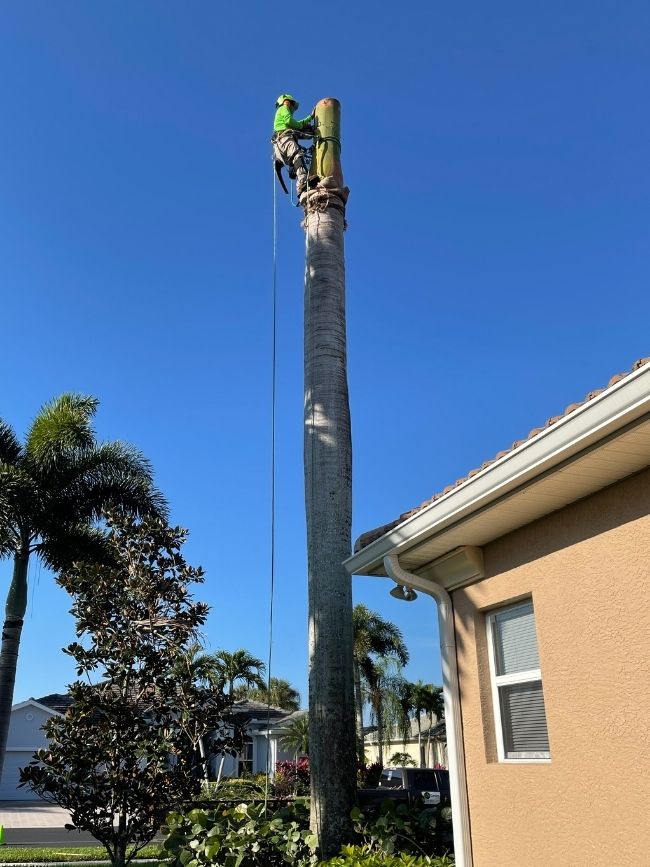 Tree Climbing Services
Let's see how our tree climbing service can improve your property value in Southwest Florida!!
Safety is Our #1 Goal!
When you're looking to safely remove a tree from your property, you want us performing your tree removal service!
Let us use our 10 years of tree experience and focus our efforts on safely bringing the liability down to the ground, where it can be managed.
Call (239) 920-6758
Pricing
Prices based on size and complexity of the job, call for a free quote.
Service Frequency
As needed, consider removing potentially dangerous limbs or trees before the hurricane season.
Seasonality
We are here year round.  Call us when you need us!!
About Our Tree Climbing Service
We have the experience, training and equipment to tackle even the biggest jobs.  Our company focuses on safety to ensure there is no property damage or injuries.  Please give us a call so we can put our experience to work for you.
No tree is too big!! We can take down, prune or trim any tree safely and efficiently. With an eye for quality work and pride in our craftsmanship, our certified tree climber business is growing into a phenomenon.
Contact us today or fill out our online form for a FREE estimate! Same-day and emergency services are available for your convenience.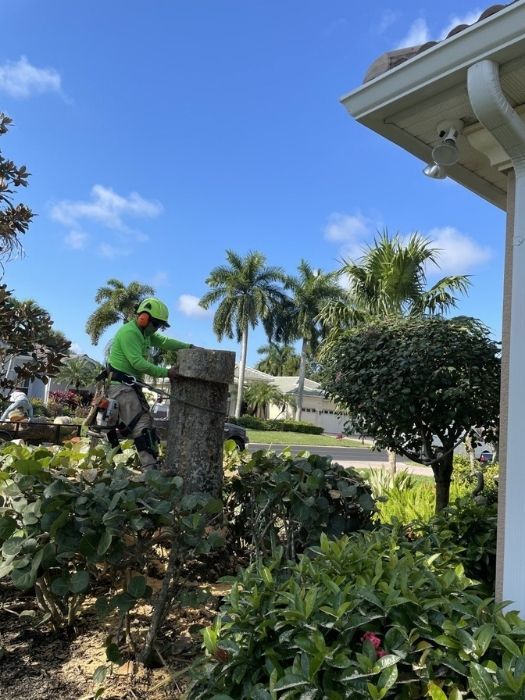 Residential Tree Removal
Looking at this picture, you may wonder, what does a tree climber do, and why would I need one to remove my tree?
We've already climbed this tree located on the corner of a home.  When trees grow very close to a home like this one it is very important to climb the tree and safely bring it to the ground piece by piece.  That is exactly how we do it!
Safety From the Ground Up
You are still probably wondering, 10-15 feet off the ground, that isn't much of a climb!  But you notice, our team member is fully geared up as if he were much higher.  Safety is our first concern!!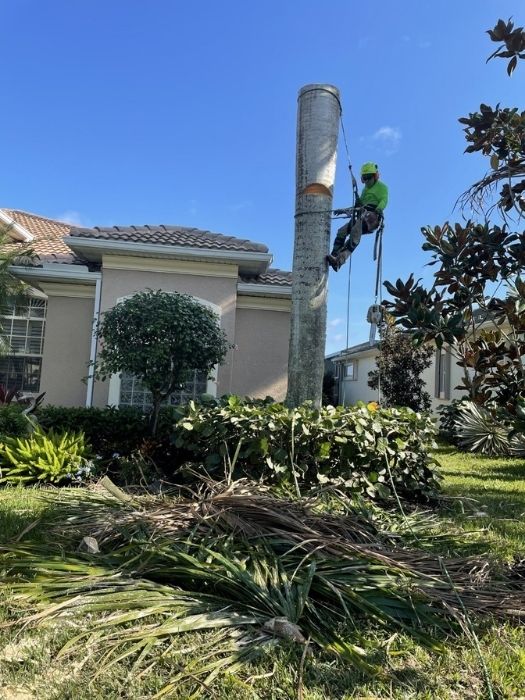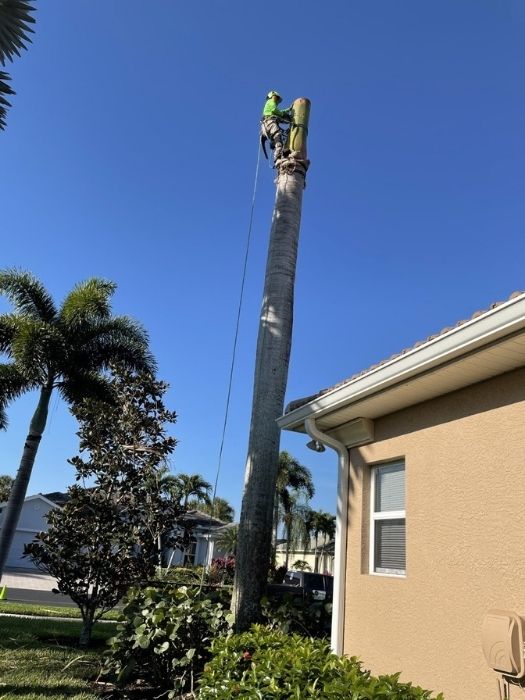 Good Tree Climbers Have Experience
OK, now you are starting to get the picture.  Our man is 20 feet above the ground and working 5 feet away from the roof of our client's house!
Don't risk hurting yourself or damaging your property, call your local tree service professionals today.
30′ Up.  Safety First!!!!
Now you can answer the question "Why do I need a tree climber to remove my tree?"  This is a very dangerous business and is best left to trained professionals.
Having an inexperienced company try to bring down this palm, could have resulted in property damage, serious injury, or even death.
We have 10 years experience working in Southwest Florida and a company culture focused on service and safety.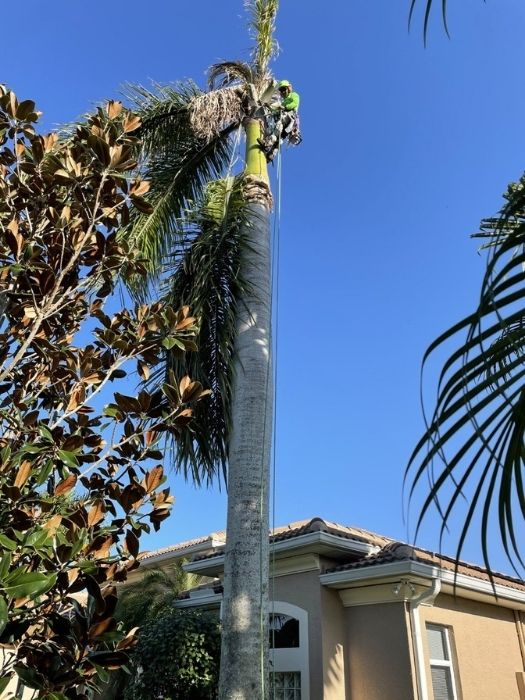 Tree Climbing Quote Request Form