Company Information:


Chapin Tree Climber

Please see the company information for Chapin Tree Climber below.  We provide Professional Tree Climbing Services, in and around Southwest Florida

Business Name: Chapin Tree Climber – A division of EBS Landscaping Design LLC

License Number: LCC20210002531

Chapin Tree Climber offers tree services to residents and businesses in Lee County, FL.

Customer Service:  (239) 920-6758

Email: service@chapintreeservice.com

Location:

3616 Seminole Ave
Naples, FL 34112

Hours:

Monday: Open 24 hours
Tuesday: Open 24 hours
Wednesday: Open 24 hours
Thursday: Open 24 hours
Friday: Open 24 hours
Saturday: Open 24 hours
Sunday: Open 24 hours

Company Logo: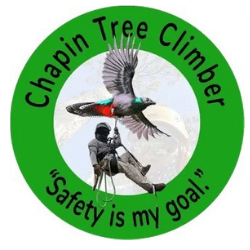 You can learn more about us or contact us!